Address:
4197 S 600 W
New Palestine, IN 46163
Phone: 317.909.3567
About Us
The Montessori Science Academy was founded in August of 2013 by Brian and Almira Wheatley.  It was founded on the principles of education established by Maria Montessori.  It was specifically founded to emphasize Science, Mathematics, and Engineering.  Our school provides an environment where children are free to explore, learn, and socialize.
What is Montessori?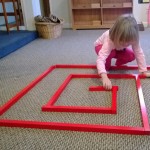 Staff
Our staff is fully certified and experienced in early childhood education.
Preschool
We offer a variety of customizable options that include before and after care options.